For over a decade the company
CM – plast, s.r.o.
successfully operates on the market with PVC hoses.
Since 2007 we have managed to not only become one of the largest producers among The Visegrád Group, but also expand our production portfolio with many new products.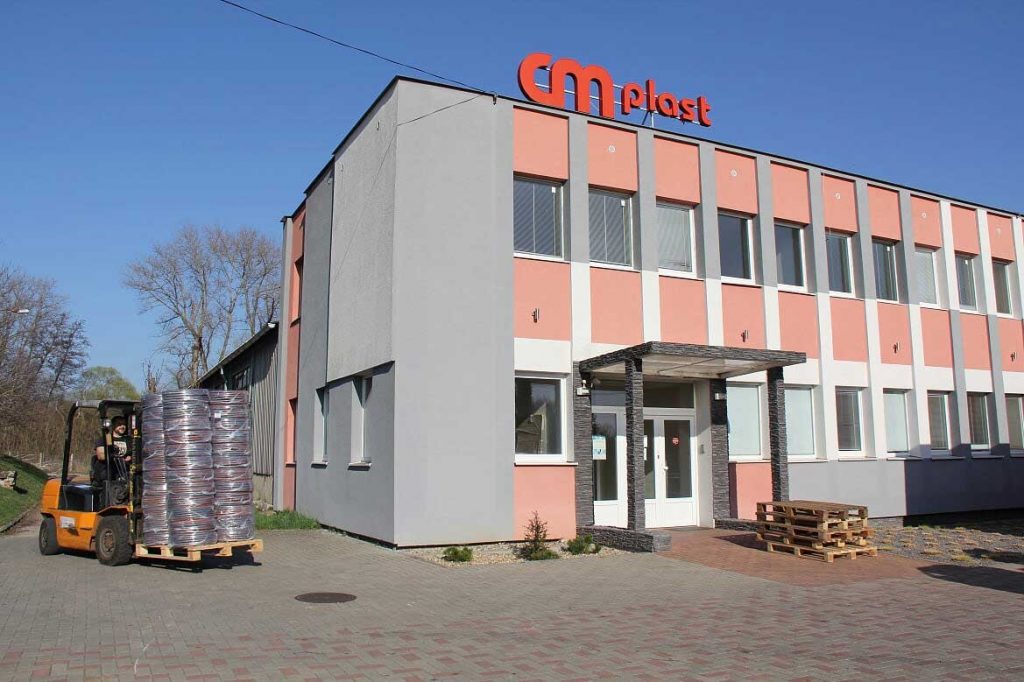 Our main focus is manufacturing
high quality garden hoses
They are reinforced with polyester fiber using the extrusion method. Other assortment includes hoses made from combination of soft PVC braced with hard PVC spiral that can be used in different kinds of industries – agriculture, gardening, food industry or for transportation of materials of various consistencies. Since 2018 our production has expanded and we introduced hoses with special double braided fiber that is more resistant to breaking and twisting.
Our product portfolio includes garden hoses with standard braiding or knitted braiding, spiral hoses made from combination of soft and hard PVC and hoses for technical or industrial usage.
The main part of our production is created by the flexible PVC hoses reinforced with polyester fiber which are produced with extrusion method. Besides the standard braided garden hoses we also offer brand new type of three-layered PVC hoses reinforced with knitted polyester fiber. Both kinds of hoses can be used for water transportation. Unique color variations with non-transparent bottom layers prevent algae creation inside of hoses and also contribute to heating the transported water.
Top quality spiral hoses made from the combination of soft and hard PVC. The inner surface of the hose is smooth, the outer surface is rigged. Different variations can be used in gardening, agriculture, food industry, for air, mud or other material transportation.
Are you interested in our products? Do you wish to lear more? We will gladly answer all of your questions. Just fill in the contact form.